The Algarveans April Update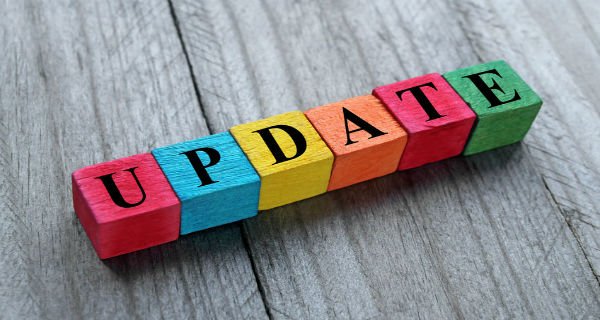 Just when I thought I would be hanging up my hat and riding off into the sunset as the past chairperson of The Algaveans we entered extraordinary times and the AGM was postponed and here I am!
That said, that is the least of worries at this challenging time for everyone and I hope you and your loved ones are remaining healthy and hearty as we face an unprecedented time in the history of this little planet we call home.
So much has happened since the curtain went down on A Bunch of Amateurs but I would like to say thank you and well done to Paul Kloegman and all the cast and crew involved with the show. The show was both an artistic and financial success with "House Full" signs going up on two of the three performances.
Looking forward we had such an exciting year planned for 2020 in terms of our productions and social activities but it is with disappointment I have to let you know that we are postponing the rehearsed play reading of "Quartet" by Ronald Harwood until further notice and we have also made the sad decision to postpone our studio production of Lettice and Lovage by Peter Shaffer and to be directed by Jim Landis in June. As I am sure you understand we are not announcing new dates for both these events until the world returns to normal. But watch this space!
As they say in the theatre "The Show must go on" so Melanie and I were thinking how we might entertain ourselves and possibly you whilst we are house bound and we decided to put together a rehearsed play reading which we record and drop on line. So I am pleased to announce that on Wednesday 15th April at 7-30pm we will perform a rehearsed play reading of September in The Rain by John Godber. More details of where to see the play reading online will be available in the next few days and we hope as many members as possible click or swipe to join us.
September in the Rain is a nostalgic and heart-warming observational comedy from renowned playwright John Godber. It follows the life of miner Jack and his wife Liz on their annual holiday to Blackpool over the years. A true Northern love story
They laugh and bicker as they enjoy ice-cream, strolling along the seafront and paddling in the sea. Knotted hankies, stripy deckchairs, pale bare legs and trips to the Tower Lounge conjure up a bygone era and the good old days.
So you now know what we have been doing to entertain ourselves during this lockdown period, we would really love our members to do their own "productions" and send them in to us to put up on line. It could be a rehearsed play reading, monologue, cabaret …..in fact anything as long as it doesn´t break any decency laws. Come on get your creative juices going and let us see your own mini home productions
As far as the AGM is concerned we will of course hold this as soon as possible post the lockdown and announce new dates as soon as feasible.
I thought it would be useful to include some great links to see shows performances live or "as live" in the weeks to come and keep your theatrical juices flowing:
https://www.thetheatrecafe.co.uk/events/ This link takes you to a series of live perfornances put on by West Stars from their own homes. You have to pay a small amount to watch but they are really good. We have watched three of them so far.
https://www.youtube.com/channel/UCUDq1XzCY0NIOYVJvEMQjqw This link takes you to National Theatre Live where you can watch for free shows performed on the stage of the National Theatre in London. Currently showing is One man, Two Guv´nors starring James Cordon. They change weekly
https://www.youtube.com/watch?time_continue=2&v=N6XjXfQmZ4Q&feature=emb_logo This link takes you to Andrew Lloyd Weber´s You Tube channel where he is releasing "as live" and free versions of his shows each Friday for 48 hours. On Good Friday the channel starts to show Jesus Christ Superstar
https://www.whatsonstage.com/london-theatre/news/stage-shows-musicals-opera-free-stream-online_51198.html This link takes you to the What´s on Stage website where you can find a whole list of shows that you can watch on line for free and you can click the links from there.
I am very proud of myself as I have managed to write this whole piece without saying the "C" word….but it goes without saying that I look forward to catching up with you all on the other side of this and ask you all to stay home and stay safe.
Until next time
virtual hugs!
Chris Winstanley
Chairperson