COMING UP!
Welcome to our Summer 2023 newsletter. We hope you are enjoying the sunshine.  There's lots of news to share,grab a glass of whatever cools you
Performance Workshop
Carmen Danen.
We are delighted to announce a Performance Workshop – to be delivered by Carmen on Thursday 27th July, "Little Theatre" UJS, Carvoeiro at 7.15 pm – to be repeated on Thursday 3rd August at 7.15 pm.  Want to learn how to deliver that song, those lines, to an audience? How to give a real performance? Come and learn how.
Open to all levels of ability.
Spaces are limited with the first option to members. Places must be pre-booked by email to
algarveansinfo@gmail.com
"Give Us a Turn"
 
Thursday 10th August – showcase your talent on the stage at the "Little Theatre"  UJS, Carvoeiro.
If you have ever wanted to get up on stage and sing, recite a poem, perform a monologue, tell jokes, or do a short sketch, then get in touch.
We will be holding a fun evening, hosted by Frank, Alex and Angela.
Places will be limited so let us know if you would like to either perform or simply offer your support and applause.
email: algarveansinfo@gmail.com
WHAT'S BEEN HAPPENING –
HAVE YOU MISSED OUT?
Murder Mystery Interactive Evening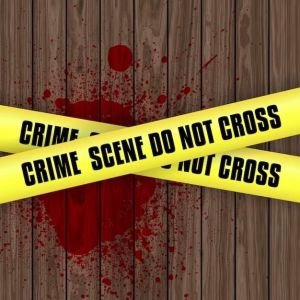 What a fantastic time was had by all at the recent Murder Mystery event – "Who Killed the Hotel Manager." The new format of cabaret-style tables and chairs allowed the audience to enjoy food and drinks while listening to the performance, searching for clues to identify the Murderer and Accomplice. With approximately 70 attendees, the hall was full, and the demand for tickets exceeded the location's capacity.
The cast consisted of participants with little, a long time ago, or no previous experience. The format gave them confidence in their performance, and it showed many positive comments from the audience. In addition to trying to identify the guilty parties, there was a quiz based on the story and cast, adding another layer of competition to the event.
The buffet food was very well received, and the event was ably supported by the Algarveans members, with everyone pitching in to ensure a very successful event.
There has been immediate demand for a follow-up event sometime and we are sure that could well happen.
Let us have your feedback. Would you like to take part in or direct such an event?  email: algarveansinfo@gmail.com
Cinderella
Script by Alan P Frayn
We had an amazing turnout for auditions and we are delighted to announce that Cinderella has been cast.  We're excited to be putting on our second pantomime in two years.  Tracey Christiansen will be adding her creative flair and directing skills making this another fabulous production.
Watch this space for further details regarding ticket sales or check out our website & Facebook page. Email – algarveansinfo@gmail.com  
We are still welcoming people to help out with various off-stage/backstage roles.
Please contact us if you would like to help – algarveansinfo@gmail.com
Algarveans Family Picnic with
Poetry, Prose & Song
On a sunny Saturday, July 22nd, fifty people gathered in a beautiful garden for a picnic party. They enjoyed mesmerizing performances while raising 300 Euros for APAA and The Portimão Soup Kitchen. The gracious hosts, Shirley and Andy, provided the perfect setting, and the event organizer, Paul Jokinen Carter, ensured a day of unity, compassion, and memorable charity.
Email: algarveansinfo@gmail.com
Take a look at our Facebook page for more pictures of the day!
https://www.facebook.com/thealgarveans
Calling All Directors

Are you an experienced or budding director?  Would you love to get involved?  We are looking to perform 2 – 3 productions a year at the Carlos do Carmo Auditorium, plus hold plays/productions at our "Little Theatre" UJS, Carvoeiro. We really need new members coming forward to direct, so please get in touch.
Email: algarveansinfo@gmail.com
Members
We are delighted that our membership is now in excess of 100 "paid up" members for 2023.  We are always looking to expand and trying to offer something for everyone to get involved in throughout the year.  Members will always get the first chance of tickets for our social events. And many activities are FREE.
If you have any ideas or suggestions on how we can make The Algarveans Theatre Group even better, or more welcoming then please let us know.
Membership is only €15 per calendar year for single
and €20 for a family membership, including 2 adults and 2 children aged 10-18
please see our website www.algarveans.com/join or contact our membership secretary Karen on algarveansmembership@gmail.com
Email: algarveansmembership@gmail.com