Is it too early to mention the "C" word? Fortunately this year we aren't meaning Covid – but Christmas. What better way to start your pre-Christmas celebrations than with a fun filled family pantomime?
Jack & The Beanstalk
The fabulous Gloria Costa, 82 years young, will be playing the part of Fairy Francesca   and our youngest member Zac aged 10 will be performing as a villager as part of the chorus.
We are so thrilled to have so many new members involved in this pantomime, both on and off stage
It is wonderful to witness the energy, enthusiasm and talents of our members.                                  
We hope that you will all come along, have some fun and support us in our next production.  You won't be disappointed.
CHRISTMAS PARTY DINNER
O Tasco, Alcalar
Saturday 3rd December 7pm
(next door to The Algarveans warehouse)
https://www.google.com/maps/place/O+Tasco/@37.2131588,-8.5880198,17z/data=!3m1!4b1!4m5!3m4!1s0xd1b243b079e161d:0xbda71dd9e8d86006!8m2!3d37.2131544!4d-8.5858314?hl=pt-PT
Cost is an amazing €22 
Covert – bread, toast's, cheese, olives, sardine pate, home made pate & boiled shrimps.
**************
Choice of main  – email your choice to jenandkaz@gmail.com
Grilled chicken breast with or without mushroom sauce
Pork Medallions with or without pepper sauce
Grilled fish of the day which will be either bream or bass (not a choice)
Also please indicate if you would like Boiled potatoes, chips or rice, these dishes come with vegetables.
************
Vegetarian/vegan options
Omelette,
vegetable curry – yummy
spring rolls.
Dessert
************
Choice of dessert of the day
************
Coffee
************ 

Drinks
wine, beer, water and soft drinks included in the cost
************
There will be a raffle to raise funds for the Algarveans so please if you have a spare bottle or something you could bring along for prizes – thank you.
There are only 60 places available – first come, first served so respond ASAP to
jenandkaz@gmail.com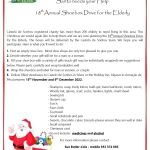 The Algarveans are proud to support the 18th Annual Shoebox Drive for the Elderly. See details above.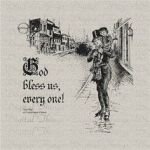 A Christmas Carol
Tuesday 20th December 7.30pm.
The Little Theatre.
UJS, Carvoeiro.
A Staged Reading of A Christmas Carol
directed by Frank Remiatte
Plus Carols & Christmas singing with Shirley Devlin
Tickets €10, including a glass of mulled wine & mince pie.
Bar serving wine, beer & soft drinks available before and after the show.
Please reserve seats via algarveansboxoffice@gmail.com
N.B. If you would like to take part in the choir for this event, please contact Shirley on shirley@positivestep.au
I would like to thank all our members and friends for your continued support .
It is greatly appreciated.